Once I heard that three things cause depression: loss, injustice and uncertainty. Being uncertain of life, or of your consciousness, is with no doubt scary enough to qualify, but finding out that life is at hand is game changing as not many things can be. Monday night I went out with my church's medical van to provide minimally invasive medical treatment to London's homeless. I am not a doctor myself and my knowledge of the human body is pretty much limited to the names of our body parts, but, nonetheless, I play a part on the team. While doctors are taking care of people inside the van, some friends and I are talking to the ones waiting to be seen. My task is to 'build relationships'. C'mon, I don't give any medicine, don't influence in diagnosis, I don't sign any papers, I don't even drive the van; I just walk around and talk to people about random stuff. Who are we fooling? I don't really produce very much. It can be regarded as social work, but while I am there, productive would not be the most suitable adjective to describe me. At least that is what I honestly thought. Until this Monday.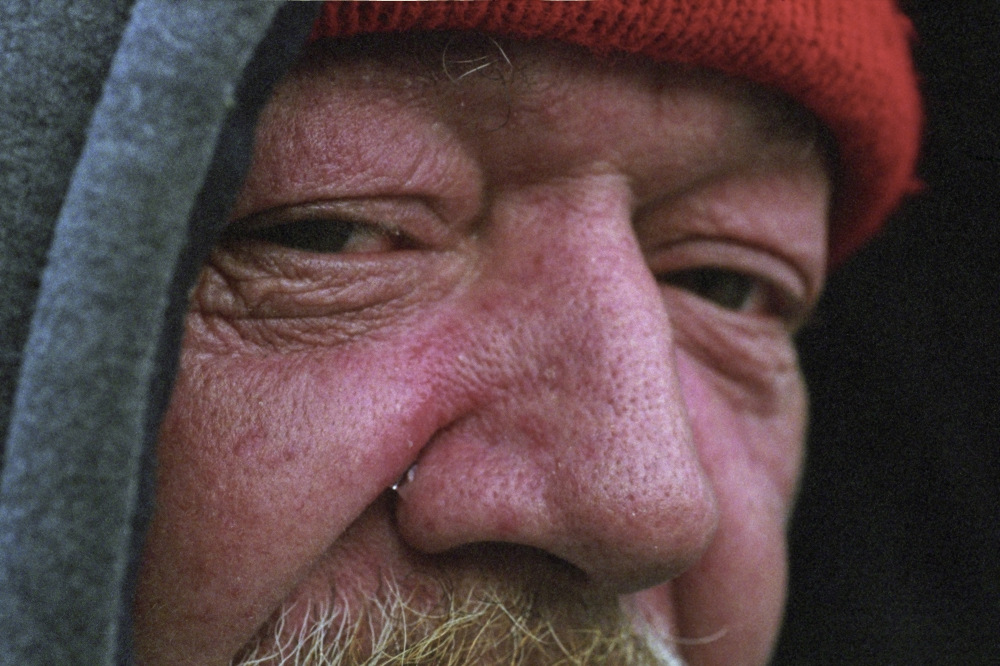 A homeless family of about nine people was being seen, one by one, at the medical van. First a daughter, then the mother, the mother's boyfriend and then the uncle. The uncle was taking quite long. After some time the van's door opened and the doctor called the mother over. We could see through the door opening that the uncle had a very sad face and was on the edge of crying. The mother went in, the mother came out, a daughter went in, the daughter came out, the family became agitated, small arguments erupted and were rapidly contained, everyone begun to light their cigarettes. It didn't take long and the ambulance arrived. They took him to the hospital.
What happened? He was having a heart attack. He went to the van because of a blood circulation problem in his leg due to his excess of weight. While waiting, he commented he had been feeling some chest pains. We asked if he was feeling it at that moment. He said no. He was a man of few words. We spoke a little more until he was called inside the van. By the time he went inside, he already felt confident enough and opened up to the doctors. They checked him, called the ambulance, and saved his life.
He would not have been honest with the doctors had he not felt secure. Being homeless you learn you are on your own and you can trust no one. However, while waiting he met David, Peter, Ajay, Ken and me, the unproductive relationship building team. We spoke to him, listened to him, paid attention to what he said, we did our job, showed him what we are there for. We are there to help; we are there because we care. If it wasn't for that he would probably be dead by now.
Then that raises the question: were we being productive while doing our social work, or was it just a beautiful casualty worth blogging about that happened while we were doing something to calm our conscience and stroke our ego building up an image of benevolence? I think productivity is the doing things that improve our life. We try to improve our life by working so we get more money and eventually more comfort; we read and study a lot so we are more knowledgeable and cultured; we exercise! No one wants to be fat or ill. Then we spend all this time doing all that so we can live better and have others live better too. It reminds me of my brother when he was very little. He wanted to kick the ball the hardest possible, so he took some distance. Then he took more distance. Then if he could only take a bit more distance, the kick would be even harder. He is already quite far but he is sure that if he gets a little farther it would make a difference. He spent so much energy trying to get more distance he practically forgot about the kick.
We are always doing stuff so we can live better. Very often we forget the living part. Brian had his life saved because he felt we placed value on him. That is something no one had done for him for a long time. He felt like living again. He felt alive, and that saved his life. And there I was, trying to be productive. I forgot Brian was not a number (the fourth, third, fifth person to go on the van). I forgot living is about people. I got distracted taking the distance and forgot about the kick. Brian was finally living, right there with me, but I wasn't living along.